Welcome & Logistics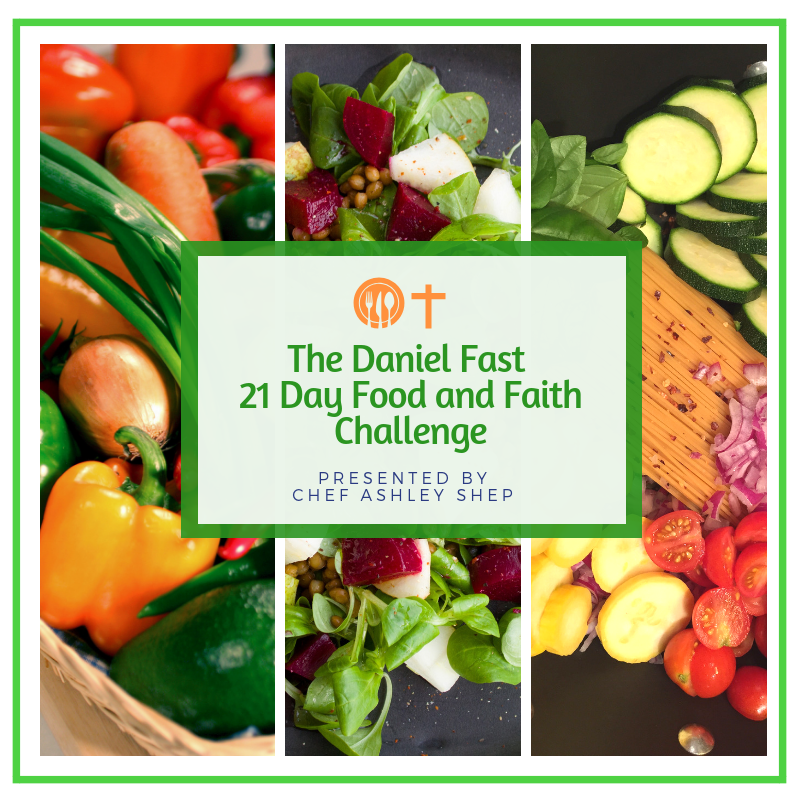 Welcome to the Daniel Fast 21 Day Food and Faith Challenge!
Here are your first steps, so make sure you've done these things to get the most out of the challenge.
I'm glad you're here! You've made the first step towards a deeper relationship with Christ through prayer and fasting by joining this challenge.
On a regular day, getting dinner done can be overwhelming, but it doesn't have to be that way on the fast. 
That's why I created The Daniel Fast 21 Day Food and Faith Challenge. During this time, we'll focus on the real reason behind fasting as well as how you can make the most out of our time together to make this your most successful fast yet. 
 During this Challenge, my prayer is that you: 
Gain a deeper connection with our Lord and Savior

Find more time to focus on Him 

Spend less time focusing on figuring out what to eat 
Just like the holy trinity, there's three components to this challenge that when combined, make the perfect combination to help you make it through. 
So...how does this work? 
Email:

daily devotionals will arrive straight to your inbox 

Teachable:

site to house all our resources like meal plans and grocery shopping lists (you'll receive a log in from them in a separate email) 

Private Facebook Group:

to provide support and encouragement along the way
Where to Begin?
Get Week 1's Meal Plans and Grocery Shopping Lists in Teachable (use log in from Teachable.com email)

Tell Us About Yourself in the

Facebook Group

Decide what you're believing in God for during the fast
Got a question? Want something added to the Challenge? Add your reply in the comments below or in the Facebook group. 
IMPORTANT FOR GMAIL USERS: Be sure to drag this email from the "promotions" or "updates" tab to your "primary" inbox tab so you don't miss an email. 
And if you don't use Gmail, add [email protected] to your email's address book.